Find a service provider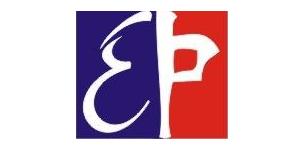 Wujiang Sino European Industrial Park
Type of services:

Investments, Real Estate and Commercial Office Solutions, Other

Affiliation to a Chamber
of Commerce:

European Union Chamber of Commerce in China (EUCCC)

Member state:

France

Languages spoken:

Chinese, English, French, Spanish

City:

Suzhou

Website:
Contact Info
Laura Velasco

Commercial Manager

Business Development
T: +86 512 63647000
Mob: +8613771700523
E: laura.velasco@wseip.com

吴江欧中实业投资有限公司 中国江苏省苏州市吴江区平望镇 苏州中鲈国际物流科技园215221
Zhonglu Ecological Park, Pingwang Town, Wujiang District Suzhou 215221 - Jiangsu Province China

Company background
With the largest population and the fastest-growing economy, China is indeed a country worth watching closely: Sectors are opening up rapidly, laws are being improved and the domestic market is becoming increasingly important.These undeniable facts certainly explain why China deserves all the attention it is currently receiving.
Settling a branch, manufacturing and selling in China require important human and financial resources that S.M.E. usually do not have. For this reason we have created W.S.E.I.P. which enables customized installation by offering tailor-made industrial rented space and buildings adapted to our clients' needs. If the willing of entering this market becomes a priority for your company, W.S.E.I.P is the perfect solution.
With almost 10 years of professional experience, our main objective is to maximize our clients's potential for long-term success in China. We will continuously guide you from your very first step, so that you can focus on your core business.
Our Services:
* Secure Industrial Park with only overseas S.M.E.
* Turnkey rented Industrial Space and Buildings with custom-made office space
* Wide range of customized services: Accounting, human resources and payrolls, marketing, logistics...
* A quadrilingual team (English, Chinese, French and Spanish) and European Management to assist you in every step of the way