Find a service provider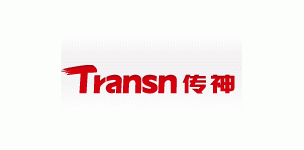 Transn Translation
Type of services:

Translation and Interpretation

Affiliation to a Chamber
of Commerce:

None

Member state:

other

Languages spoken:

Chinese, English

Website:
Contact Info
Morgan Shen

Distribution Channel Director

Distribution Channel
T: +86 10 58789000
Fax: +86 10 58789111
Mob: +86 13466554462
E: morgan.shen@transn.com

北京市朝阳区东三环中路39号建外SOHO 18号楼 17层
17/F, 18th Tower, SOHO Building, Chaoyang District, Beijing Municipality
Company background
Transn is the most competitive translation company in China. It served the Official website of the China Olympic Committee (www.olympic.cn) and Beijing Tourism Bureau (www.visitbeijing.com.cn) exclusively. It is the translating partner of the Shanghai EXPO, Guangzhou Asian Games, National Tourism Bureau, CCPIT and CCTV International. Transn was established in 2005, headquartered in Beijing. It has established wholly-owned subsidiaries and offices in Wuhan, Shanghai, Jinan, Guangzhou, Changsha, Kunming and Urumqi. The total staff is nearly 500 employees, including about 100 full-time language experts, managing about 30,000 translators and interpreters.