Find a service provider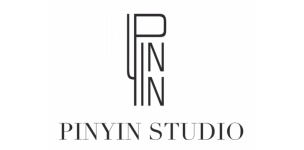 Pinyin Studio
Type of services:

Other

Affiliation to a Chamber
of Commerce:

French Chamber of Commerce in China (CCIFC), Swedish Chamber of Commerce in China

Member state:

France

Languages spoken:

Chinese, English, French, Swedish

City:

Beijing

Website:
Contact Info
Adrian Torstensson

General Manager

Marketing
T: +861058174014
E: adrian.torstensson@pinyinstudio.com


Apt C731, Shou Cheng International, Guang qu Road 36, Chaoyang District

Company background
Pinyin Studio is a branding and design agency active within the fields of visual identity creation, print design, web design, photography and advertising. Based in Beijing, our job is to create and develop brand and corporate designs to boost the identity and profitability of our clients.
We employ foreign and Chinese art directors from the Penninghen School of Design in Paris and strive to blend international style with local culture in order to offer high quality design adapted to the Chinese market. As such, we are particularly well suited to assist international companies in China and local companies who wish to increase their foreign business.