Find a service provider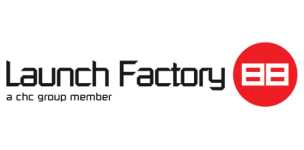 Launch Factory 88: Sell Your Products In China
Type of services:

Consulting, Distributors, Sales Agents, Importers, Market Research and Analysis, Sourcing and Procurement, Trade Promotion, Other

Affiliation to a Chamber
of Commerce:

Benelux Chamber of Commerce in China (Bencham)

Member state:

Netherlands

Languages spoken:

Chinese, Dutch, English, French

City:

Shanghai

Website:
Contact Info
Maarten ter Keurst

Business Development Manager

Launch Factory 88
T: +86 21 64060528
E: info@launchfactory88.com



Launch Factory 88 Office 315 Building B, Rainbow Center No. 3051 Hechuan Rd, Minhang District, Shanghai 201103 China

Company background
It is not easy to successfully develop your sales and distribution network in China. That is why we created a distribution support platform to help industrial SMEs reach their potential in the Chinese market.
Our distribution support platform makes it easier for you to manage your Chinese distributors better and increase your local market share. We are specialized in the industrial B2B sector and are particularly strong in the environmental, medical and water technology industries.
We offer two core services to assist SMEs expand in the Chinese market:
• Distribution & Sales Support Platform: A better alternative to setting up your own sales office. Work from our shared-office spaces, support your local partners and increase your sales. We help you find the right distributors, recruit (and supervise) a local sales manager and introduce you to our partner network.
• Manufacturing & Assembly in China: Localize your manufacturing and assembly processes to adapt your products to the local market and enjoy global cost-advantages.
Visit our website for more detailed information: click here to learn more
ABOUT US:
Launch Factory 88's solutions are not based on theory, but on practice. We help companies grow in China the same way we grew our own company from 0 to 500 people in 18 years. Take a look at our parent company's website for more details: The CHC Group