Find a service provider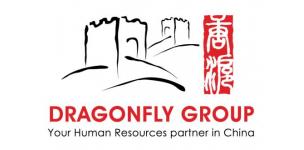 DRAGONFLY GROUP
Type of services:

Consulting, Human resources, Training

Affiliation to a Chamber
of Commerce:

European Union Chamber of Commerce in China (EUCCC), French Chamber of Commerce in China (CCIFC)

Member state:

France

Languages spoken:

Chinese, English, French

City:

Beijing, Chengdu, Guangdong, Guangzhou, Hongkong, Pearl River Delta, Shanghai, Shenzhen, Tianjin, Wuhan, .../others

Website:
Contact Info
Philippe Comolet-Tirman

Director

Beijing and North China
T: +86 10 59003400
Mob: +86 18618135583
E: philippe_comolettirman@dragonflygroup.com


- Beijing Office: Suite 1123 B, Tower D, Chaowai SOHO, B6 Chaowai Avenue, Chaoyang District, Beijing 100022, P.R. China - Shanghai Office (Headquarters): 5th Floor, Suite 501 - 925 Wuding Road, 200040 Shanghai, China Other addresses upon requests

Company background
DRAGONFLY GROUP is a consulting company expert in Talent Acquisition and Human Resource Development in Greater China. We help our Clients in their strategic HR projects: recruiting for key positions, developing the leadership and loyalty of their teams, improving the HR corporate organization, etc
Our services include:
• Executive Search (Headhunting) and Recruitment
• Coaching and Leadership Development
• People Assessment and Talent retention
• HR Consulting
• Intercultural management consulting and Training
Established in 2000, the group has offices in Beijing, Shanghai, Wuhan, Chengdu, Guangzhou, Shenzhen, Hong Kong and Paris. Our Clients range from small and medium size enterprises to large corporate groups, and cover a broad spectrum of industries and services.
Our key advantages:
• A full scope of HR services to help you recruit, develop, and retain talented individuals and strong management teams
• A tailor-made service with guaranteed result
• Experienced multicultural teams, with Western consultants speaking mandarin and Chinese nationals with international exposure
• A strong expertise of the Chinese market
DRAGONFLY GROUP is the official partner for China of PRAXI ALLIANCE, one of the largest international networks of independent Executive Search firms.