Suzhou Industrial Park (SIP), as an important economic cooperation project between the Chinese and Singapore governments, is one of the fastest-growing development zones with an international competitive edge in the Yangtze River Delta region.
Established in 1994, SIP is located in Suzhou - only a 25-minute bullet train ride west from Shanghai.
Governed by the China-Singapore Joint Steering Council, SIP supports the growth of small and medium-size companies in all sectors by providing a one-stop shop service for legal, financial, accounting, human resources and intellectual property rights protection. Companies established in SIP cover sectors such as:
integrated circuit
TFT-LCD
automotive parts
aeronautical parts
software
outsourcing services
biopharmaceutical
nanotech industry
By the end of October 2015, SIP has attracted over 5,512 foreign enterprises (including 93 Fortune 500 MNCs), with cumulative contractual foreign investment of EUR 37.58 billion. Import and export volume totalled EUR 5,658.73 billion.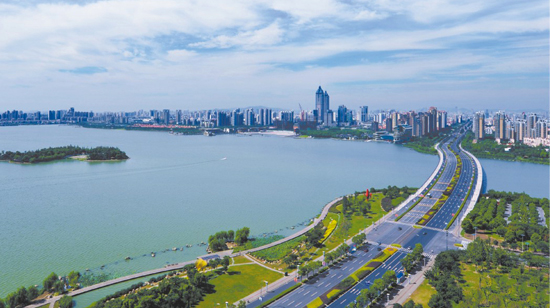 According to the resolution of the 16th China-Singapore Suzhou Industrial Park Joint Steering Council Meeting, SIP is committed to carrying out a number of experimental reform policies with the aim to:
Introduce more active opening-up strategies in the Park;
Explore more effective ways to promote innovation;
Become a national role model of innovation and a regional innovation platform
On Oct 20th 2015, the EU SME Centre and the China International Technology Transfer Centre organised the Sino-Irish Partnership Event, a delegation led by Cork Chamber in Ireland visited the Suzhou Industrial Park, attended a series of matchmaking meetings with selected Chinese companies and toured the campus of Xi'an Jiaotong-Liverpool University. In addition, they joined a training session provided by Centre expert Rafael Jimenez on the rise of E-commerce in China.
Read more about the event here.